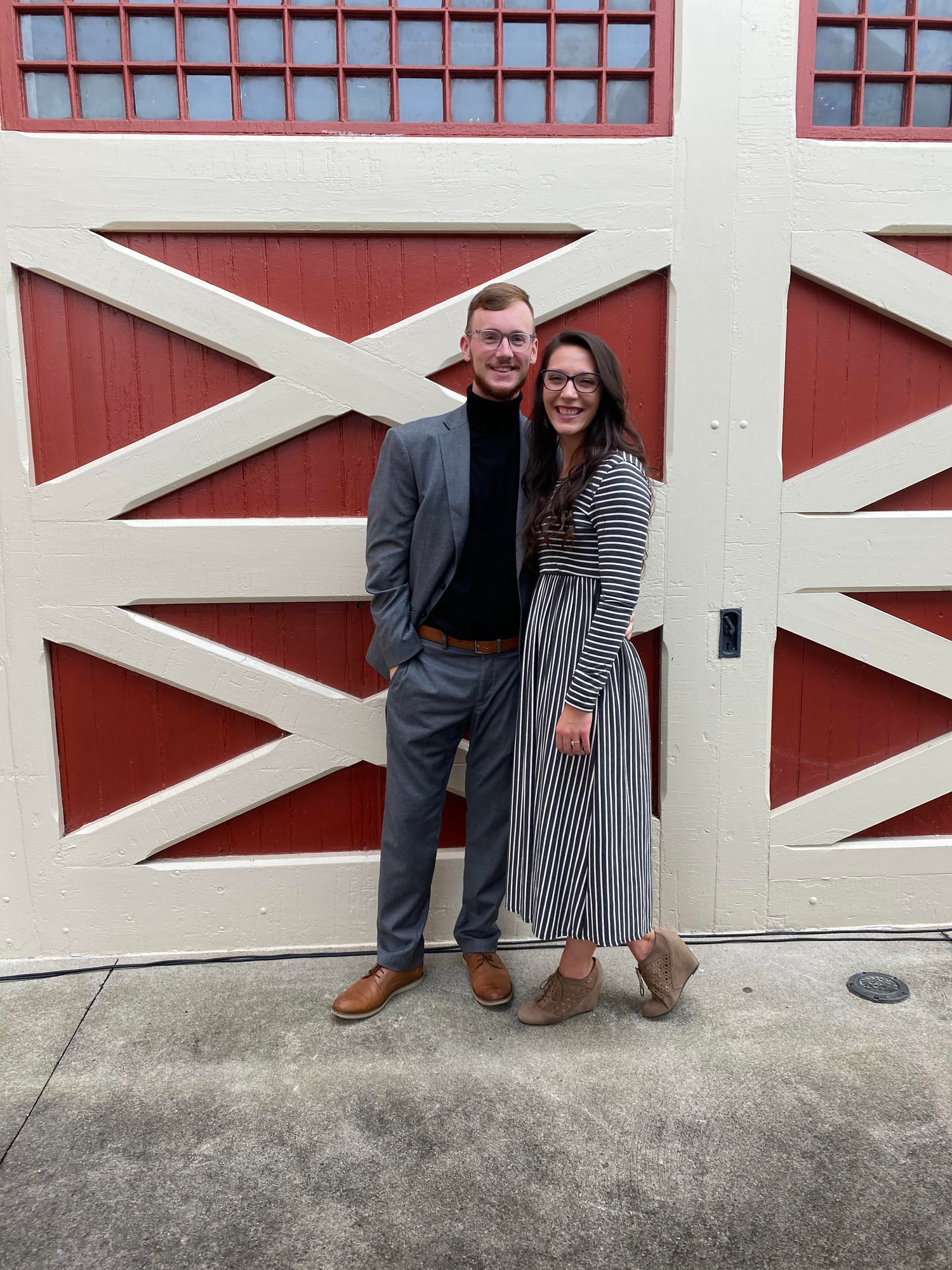 The Callahan's
Hey there!
We're Kyleigh and Cole, a Midwest couple with an insatiable appetite for adventure and a deep love for the great outdoors. Growing up in the flatter Midwest surrounded by corn and soybean fields, we longed for the lush green landscapes of North Carolina. This brought us to the cozy town of Wake Forest, NC where we've developed a passion for hiking and kayaking, finding solace and inspiration in nature's embrace.
But our love for the outdoors doesn't end there. We're also proud parents to two incredible rescue dogs, Daisy and Dakota, who join us on our outdoor escapades, wagging their tails in excitement as we explore new trails and paddle along serene rivers.
When we're not out conquering the wilderness, you might just find us in our kitchen, concocting mouthwatering dishes with a touch of our own culinary flair. Cooking is not just a hobby for us; it's a way to express our creativity and share our love through the power of delicious food.
And if there's one thing we cannot resist, it's a scrumptious brunch. There's just something magical about the combination of late mornings, delectable food, and good company. It's a time to slow down, savor each bite, and indulge in meaningful conversations over steaming cups of coffee or the bubbly bliss of champagne and zesty citrus.
At After Brunch, our goal is to provide the perfect outfit that radiates beauty, confidence, and comfort. We believe in curating a collection that embraces individuality and flatters diverse body types. Each carefully selected garment is chosen to make our customers feel truly comfortable in their own skin, allowing them to shine with a unique glow. Because when you feel good, you look even more beautiful and confident.
We are beyond excited about this endeavor and are looking forward to meeting you all. Don't hesitate to contact us if you have any questions.
Happy brunch and happy shopping! 🙂